The Vast is our State-of-the-Art Travel Trailer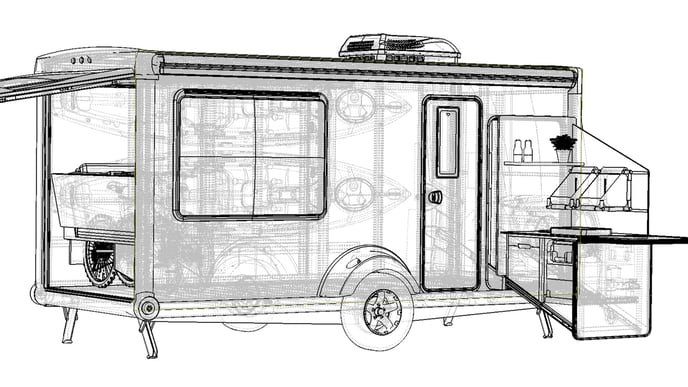 Quality
Good enough? That's not how we work at SylvanSport. After going through the standard offerings of parts and components, we stopped looking at what was easiest to get, and rather searched for what would be the best solution for what we wanted VAST™ to do and be. And if we couldn't find what we wanted…we made it. The result is an adventure travel trailer that feels good to use and will take you (and your toys) from coast to coast with peace of mind.
Design
When we say we designed VAST™ from the ground up, we really mean it. From the chassis to the kitchen to the sleep system, and almost everything in between, VAST™ doesn't really like to follow the rules. Sure, it would have been easier to simply recreate a travel trailer that was already out there, but we wanted a travel trailer with a slide-out kitchen for cooking inside or outside, a shell that won't leak, a shower that you can actually move around in, and most importantly, the ability to carry bikes, kayaks, and all your gear. So, while the VAST™ is a beauty on the outside, that beauty runs all the way down to its core.
Gear
For some, it's not just one activity, but rather a variety of ways to play in the outdoors. For all of you out there, we incorporated ways to accommodate your kayaks, bikes, and gear without sacrificing the ability to use any of the features like the kitchen, bathroom, or lounge area. And, we want you to stay safe too! Kayak racks are mounted on the side, so they are easy to reach, and bike/gear storage is conveniently located right inside the tailgate that opens up the entire back end of the trailer.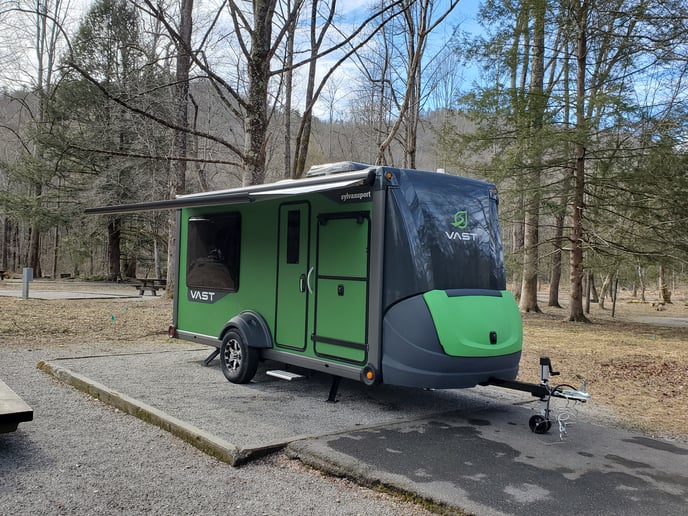 The Vast is making its way out of pre-productions and into our production scheduling. 2023 Vasts have been spoken for. Get in line by placing a refundable deposit here: https://www.sylvansport.com/shop/vast-travel-trailer-deposit/