A description of how to reattach a loose or unattached fender.
If the plastic fender is in decent shape and the mounting holes in the side frame are open (no screws broke off inside the holes) the process of reattaching the fender is fairly simple. It is attached with #10 x 1.5" hex head self-tapping screws. You'll need to remove the wheel to access the fender mounting hardware. Refer to knowledge base regarding removing the wheel. We attach the fender using an 1/4" impact driver with a 5/16" bit, being careful not to overtighten.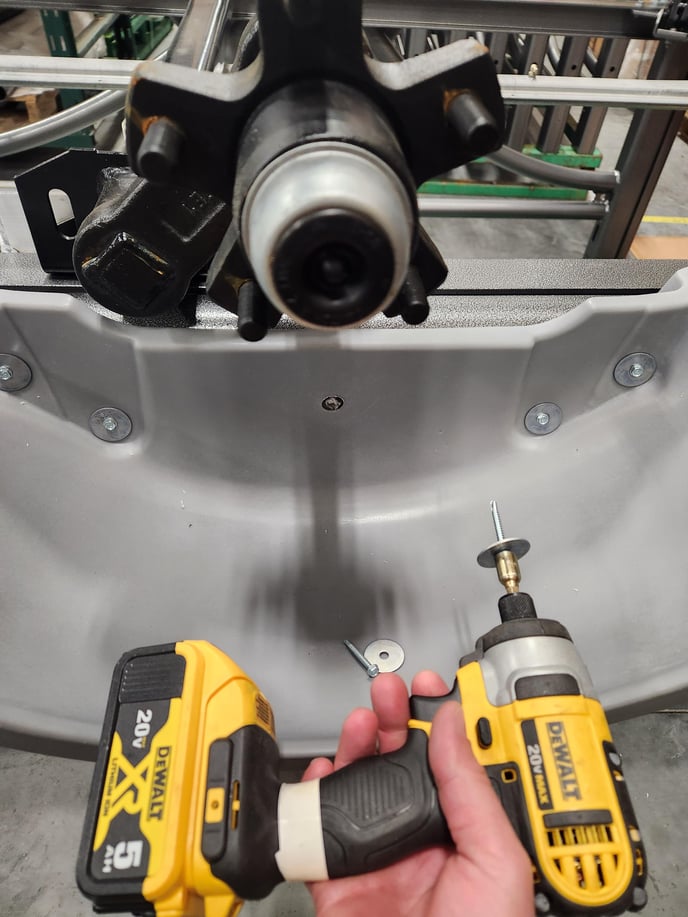 If any of the holes are stripped out and the screws won't bite, you'll have to run the screw in higher or lower than the original hole or size the screw up to a #12 x 1.5" self-tapping hex head screw.
If a mounting screw has snapped off in the sideframe, either drill a new mounting hole (#19 /.166 drill bit) slightly above or below the original mounting hole and use original hardware OR drill out the broken bolt and size up the hardware to a #12 x 1.5" self-tapping hex head screw.
With fender reattached, reattach wheel following knowledge base guidelines.
Disclaimer of Liability. SylvanSport assumes no liability whatsoever for any product damage or personal injury incurred while performing this work. The taking of proper safety precautions, including but not limited to the use of personal protective equipment, are wholly the responsibility of the person(s) performing the work contained herein.