This article explains the method and frequency of wheel bearing inspection, maintenance, and lubrication.
The Vast, Go, and Go Easy trailers are all fitted with Dexter Torflex axles. The following video by Dexter explains the Torflex axle in great detail. There is nothing to lubricate on the axles themselves.
Prior to lubricating the hub bearings, it's a good idea to check the wheel bearings for play. Raise the wheels off the ground using a combination of the rear stabilizer jacks and the tongue swivel jack. With wheels in the air, first spin the wheel and listen for any gravely noise coming from the hub. Try to wiggle the wheel in and out, grabbing the tire on the left and right sides.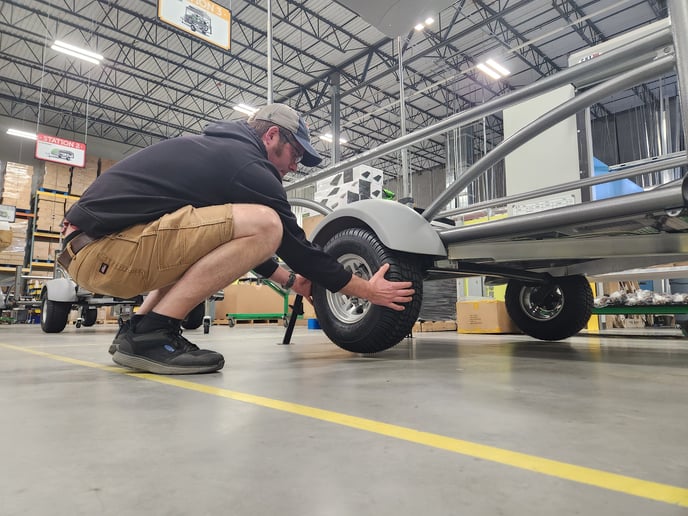 There should be no noise coming from the hub. A small amount of play is ok. If there is a significant amount of play, the wheel bearings should be pulled out, inspected, repacked manually, and axle nut reset per the Dexter wheel bearing maintenance video at the bottom of this page.
Typically, there is no problem with the bearings or hub and the grease just needs to be replaced. The Vast, Go, and Go Easy axle hubs are all fitted with Dexter's EZ Lube System, which makes it clean and easy to repack both the inner and outer bearings in each hub. Dexter recommends repacking trailer hub bearings every 12 months or 12,000 miles, whichever comes first. The following video explains the process of replacing the grease in a Dexter EZ Lube hub perfectly. The process outlined in the video below is the exact process we use in house to service wheel bearings.
On rare occasion, we see a wheel bearing that appears to be compromised and needs to be replaced. The following video by Dexter outlines our exact process of replacing inner and outer bearings and races in a Dexter hub. The video is intended for trained service technicians. We do not recommend attempting to replace your own wheel bearings and races unless you have service technician training and are very mechanically competent.
In house, we use Mystik JT6 No. 2 High Temp Grease for hub and bearing applications.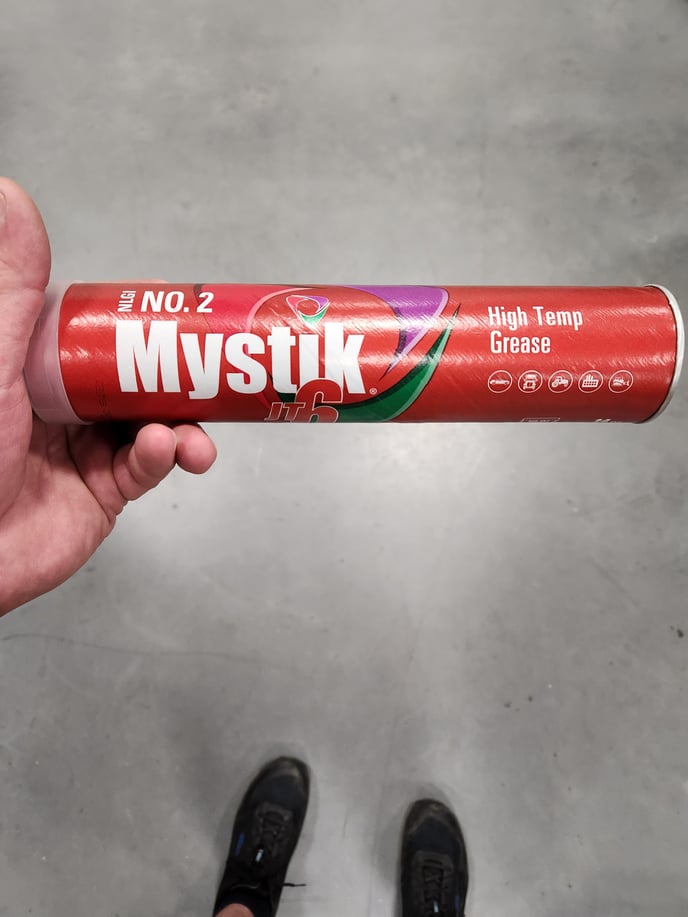 Disclaimer of Liability. SylvanSport assumes no liability whatsoever for any product damage or personal injury incurred while performing this work. The taking of proper safety precautions, including but not limited to the use of personal protective equipment, are wholly the responsibility of the person(s) performing the work contained herein.