GO Deck Height Extender Instructions
Go Deck Height Extenders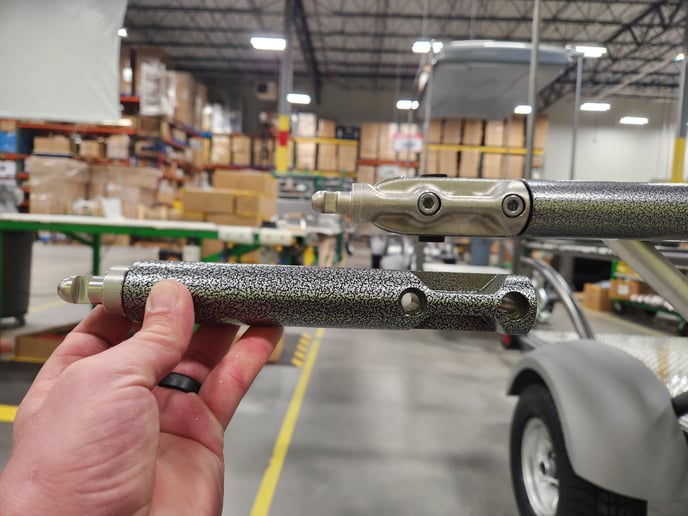 Remove two hex head cap screws per locating pin assembly using a 6mm hex socket bit and ratchet.
Install the new extended locating pin assembly and secure with the two removed cap screws.
Repeat on each of the four (4) locating pin assemblies.
Attach the supplied bungee/hooks to the loops on the 4 tent corners to extend their reach.